Females planning a trip to Iran will be preoccupied with four questions: What should I wear? How should I behave? Will I be safe? What should I take? This information aims to give practical advice, dispel preconceptions and reassure; it is based on our own experiences and those of female travellers we have encountered on the road.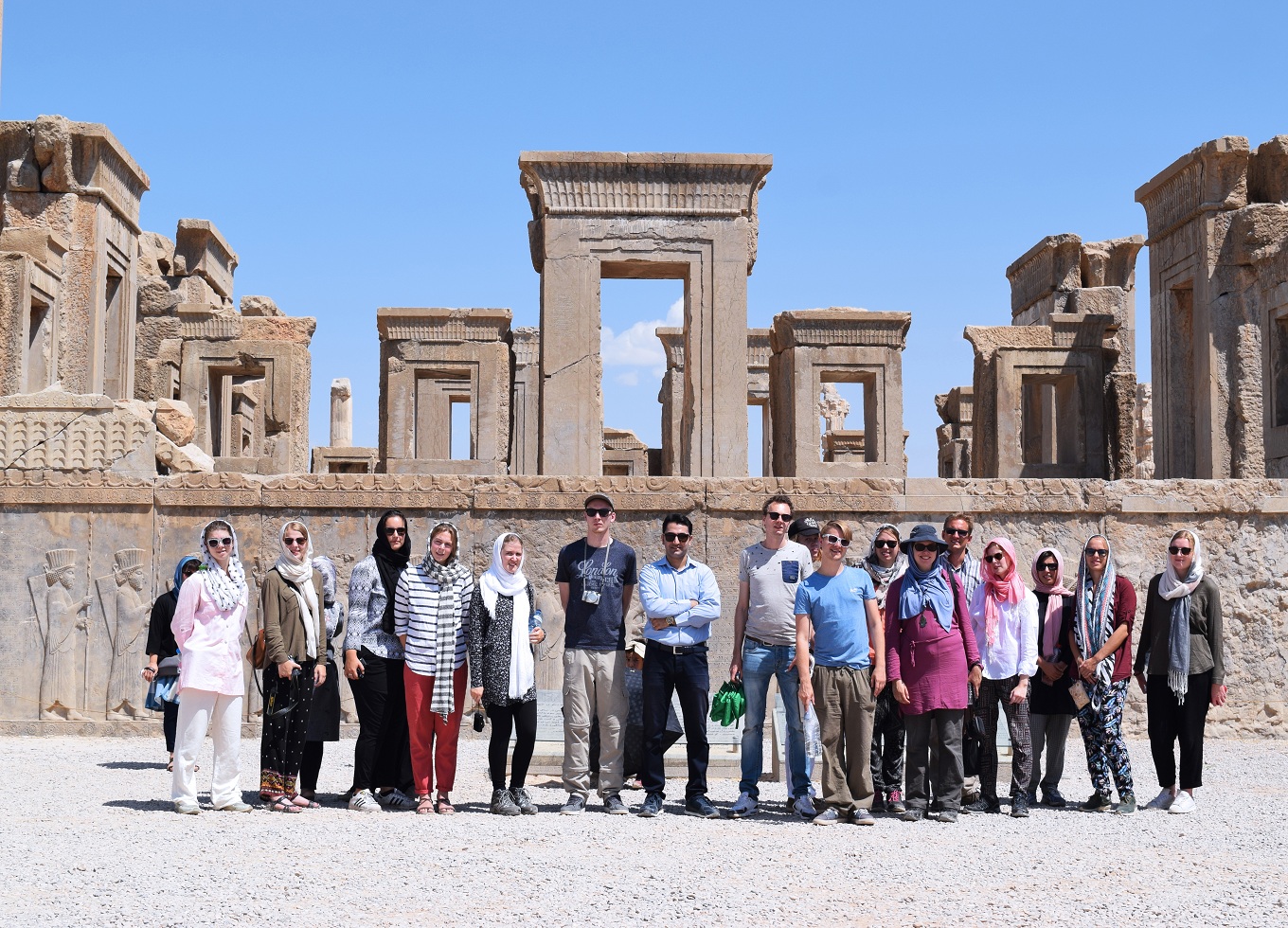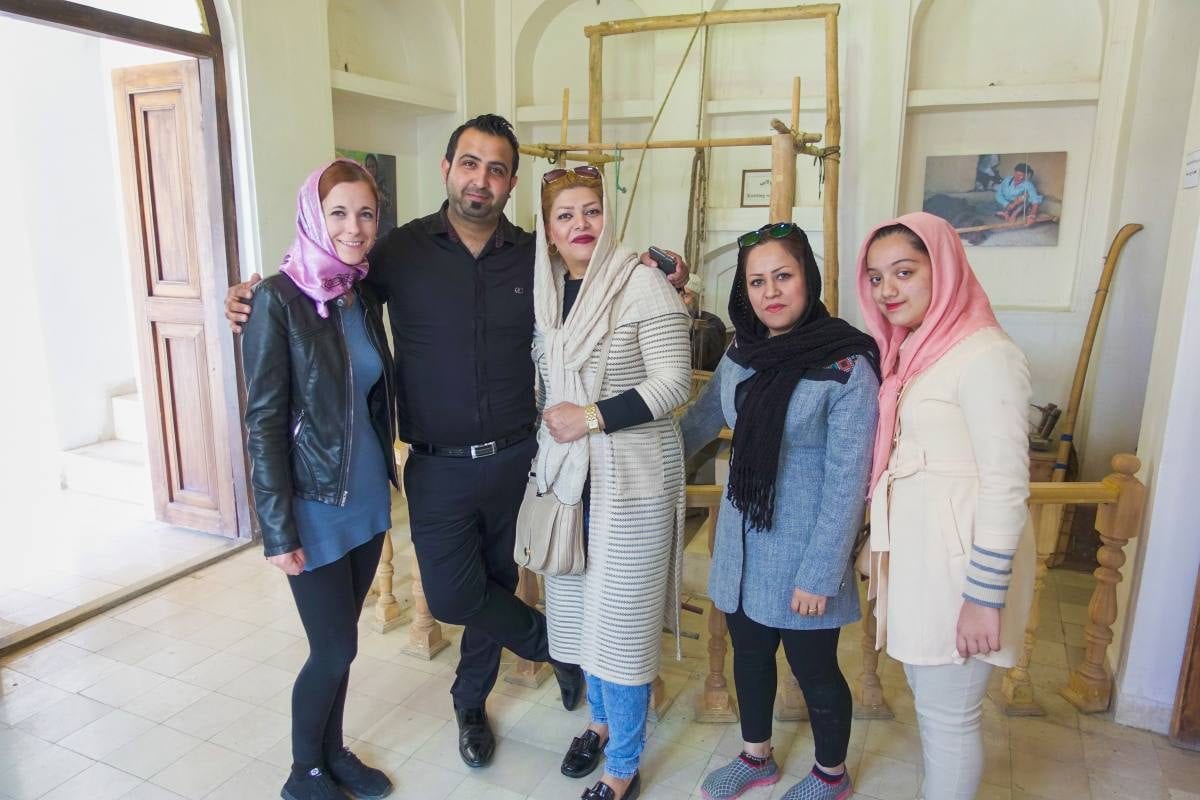 What Should I Wear?
There's no use beating about the bush – most female travellers will find that Iranian dress rules are not that of imposition and an inconvenience. Or, they might be a fashion nightmare: sourcing attractive and appropriate clothing can be a real challenge, and headscarves – however attractive the material – almost always look frumpy. After weeks of wearing shapeless outfits, uncomfortable head covering and dull colours, you'll be very happy to return to your wardrobe at home.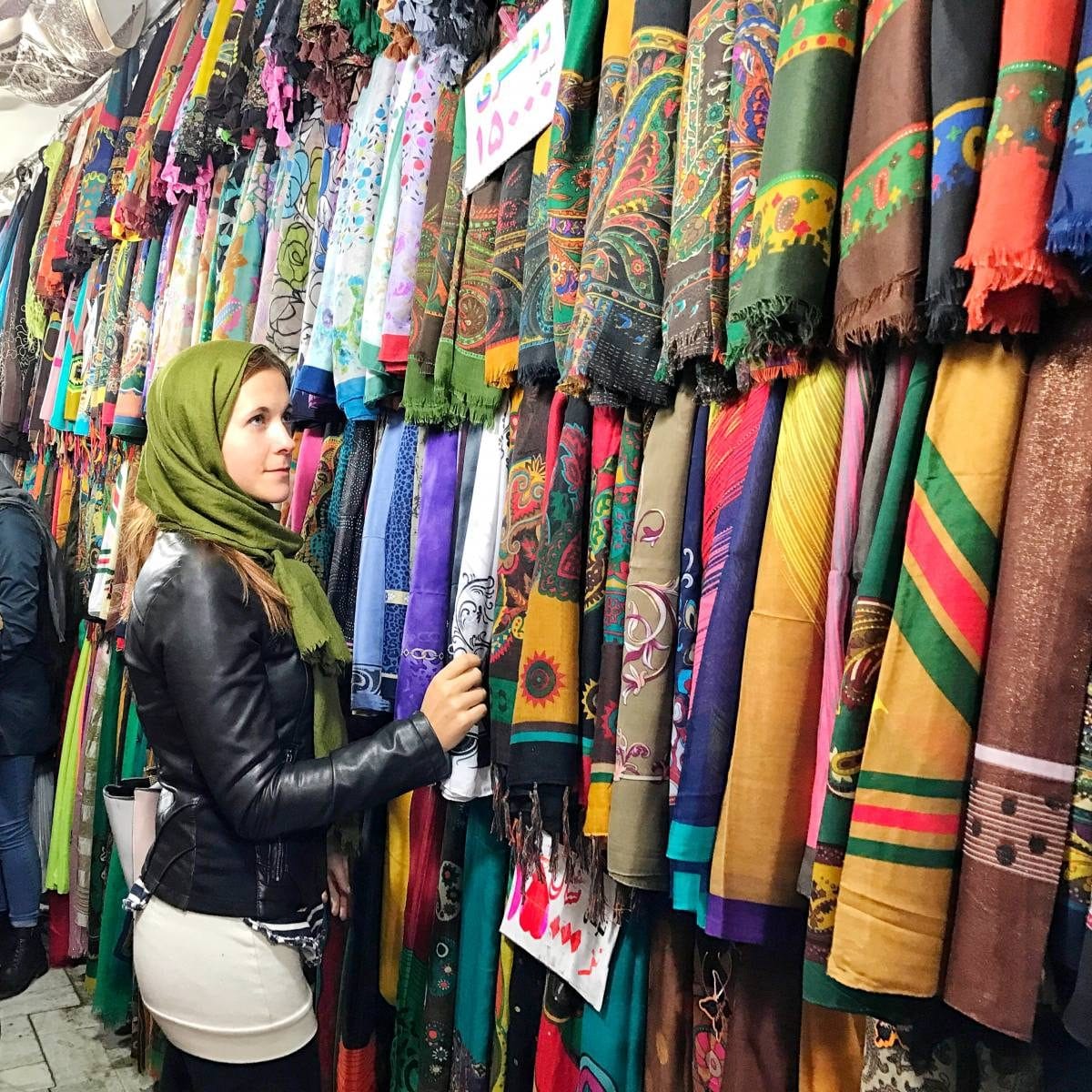 Since the revolution of 1979 all women in Iran, including foreigners, have been required by law to wear loose-fitting clothes to disguise their figures. They must also cover their hair. This form of dressing is known as hejab, a term that refers in general to 'modest' dress, and is also used to refer specifically to the hair-covering.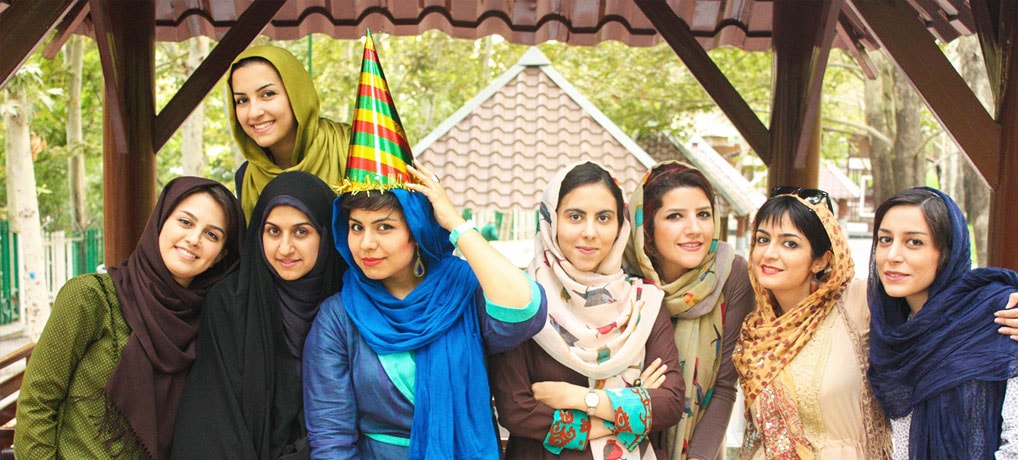 Signs in public places show officially acceptable versions of hejab: the chador (literally 'tent' in Farsi), an all-encompassing, head-to-toe black garment held closed with hand or teeth; or a manteau (shapeless coat or coat dress) and a rusari (scarf) covering the hair, neck and décolletage. Girls must start to wear hejab when they reach puberty, but many start from a much earlier age, this is pretty much depend on the where in Iran they live.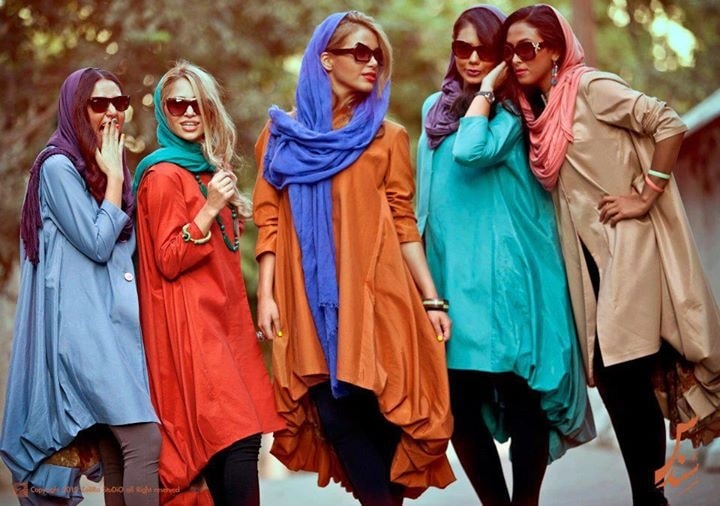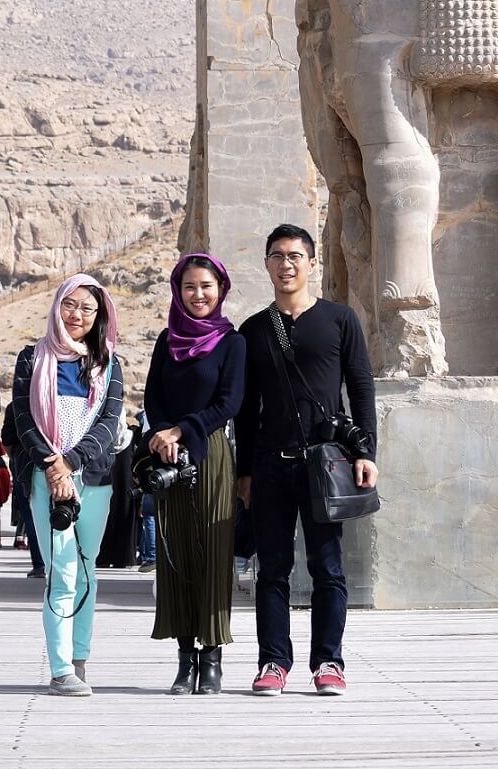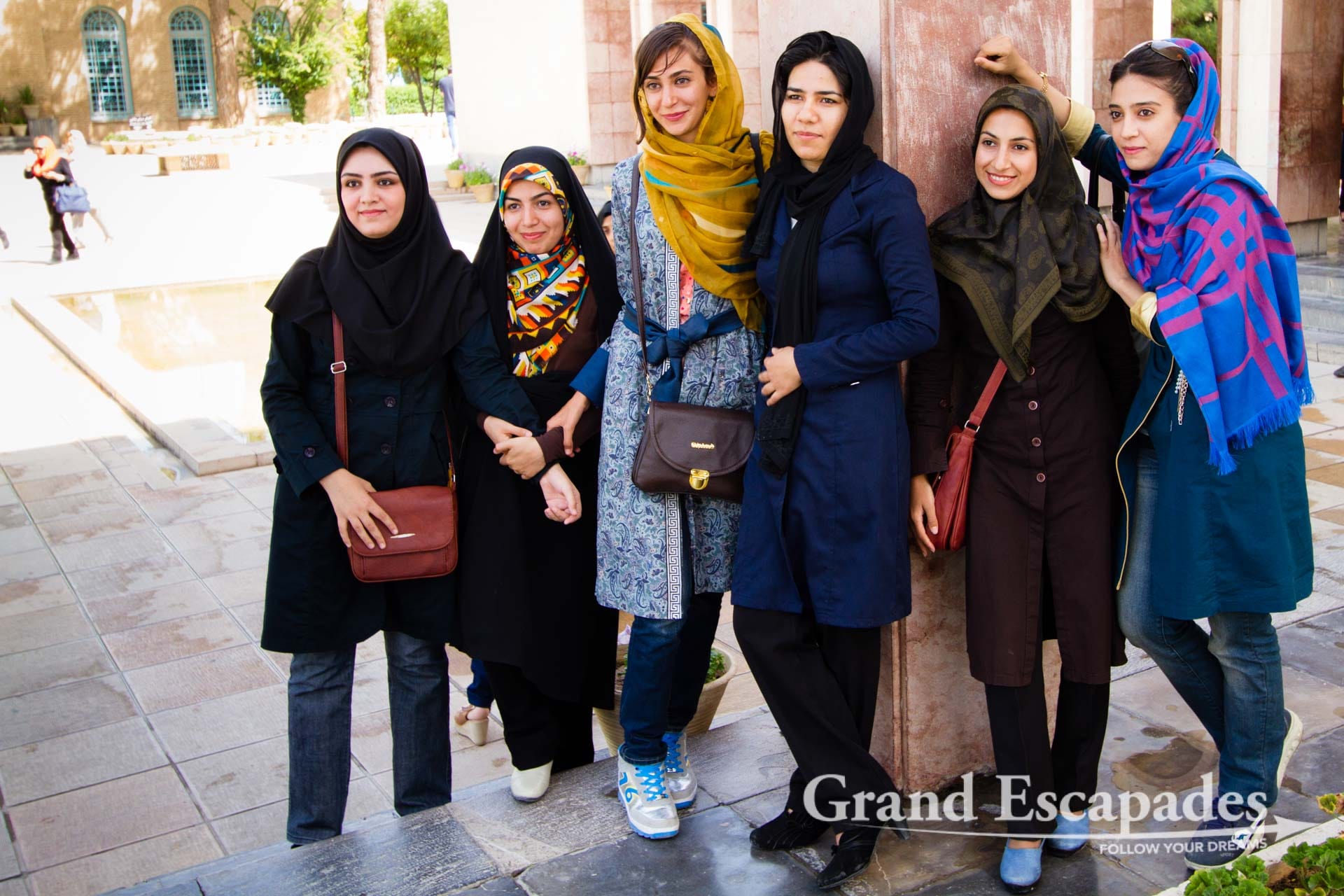 In reality the dress code in Iran is more relaxed and open to interpretation. It's not unusual to see young women in the larger cities wearing figure-hugging manteaus (often tightly belted trench-coats), skinny jeans, high heels and colourful scarves that have been arranged to offer plentiful glimpses of hair and neck. But in the smaller cities, towns and villages this rarely happens – the chador is common and those who don't wear it are clad in an ensemble of shapeless coat, black pants, sensible shoes and a maqna'e (nun-like head scarf, or wimple). Colour schemes are uniformly dull.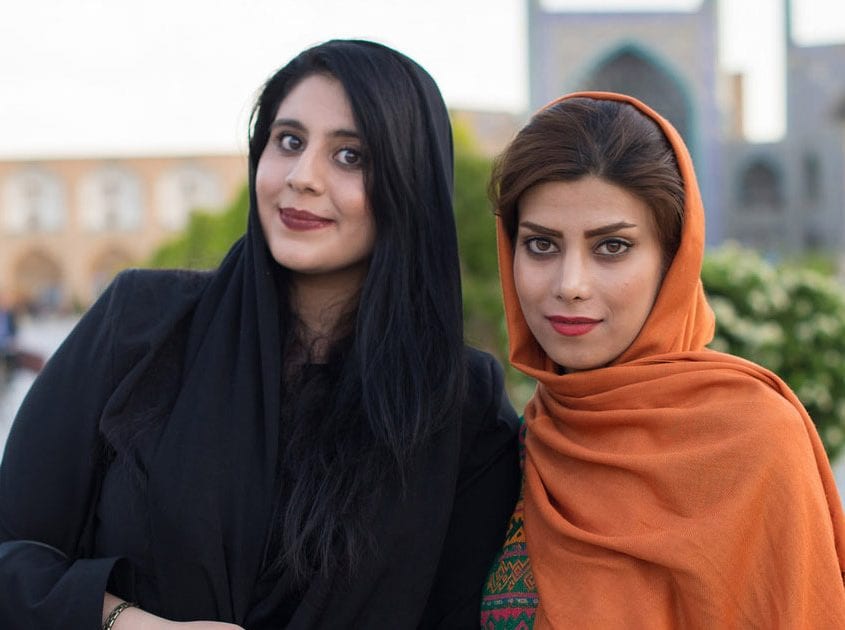 As far as color is concerned in dress code in Iran, there is almost no restriction on it, you can wear pretty much any color you'd like and the fact is that when you are in Iran you may find yourself through the variety of designs and colours of headscarfs available everywhere from the markets to bazaars and the shops in the streets. The headscarf is also a form of fashion item amongst women in Iran – square, rectangular, big, small, silk, cotton and whatever you name it.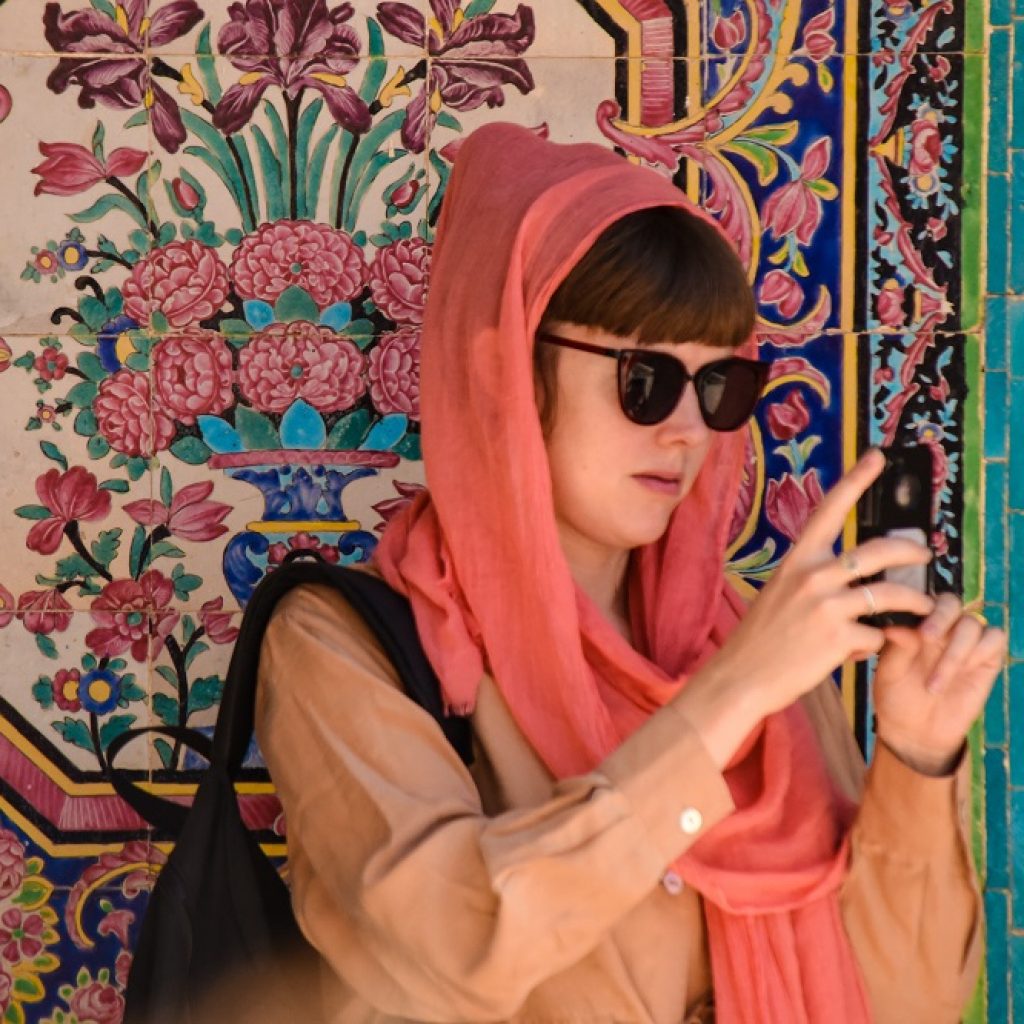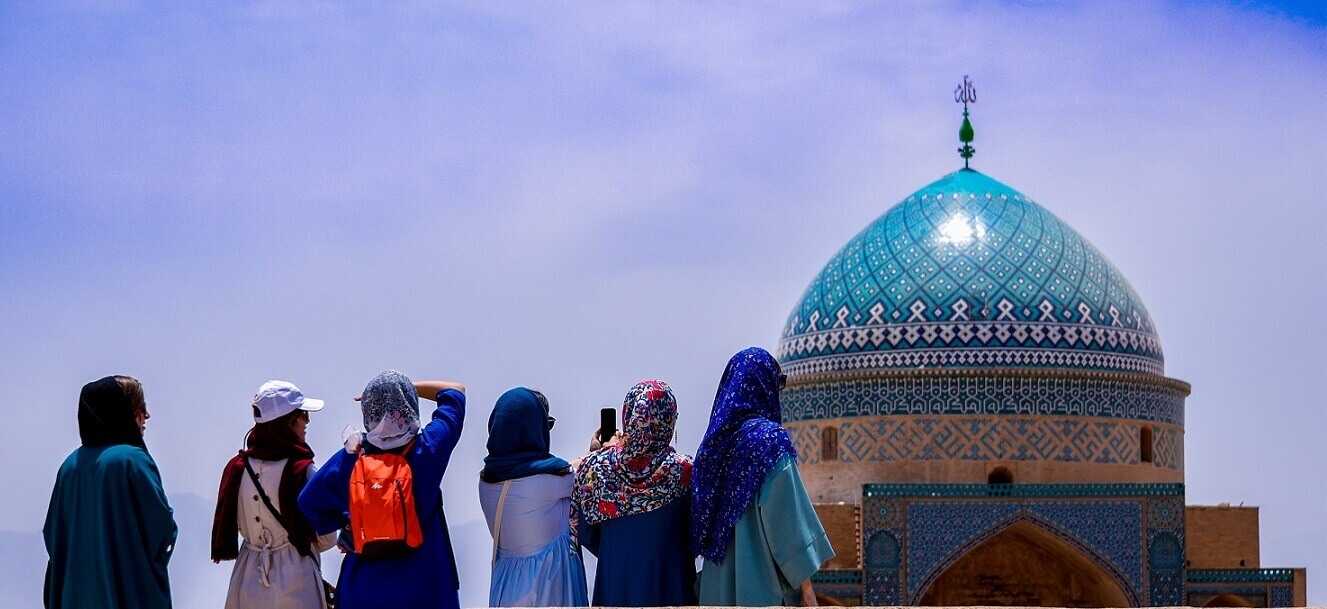 Fortunately, foreign women are not usually judged as harshly as Iranian women when it comes to hejab, and few Iranians will bat an eyelid if you have your fringe or a bit of neck or hair showing. It pays to look at what women around you are wearing; for example, you'll want to dress more conservatively in Qom than you would in Tehran. Make sure to check best offers Iran tours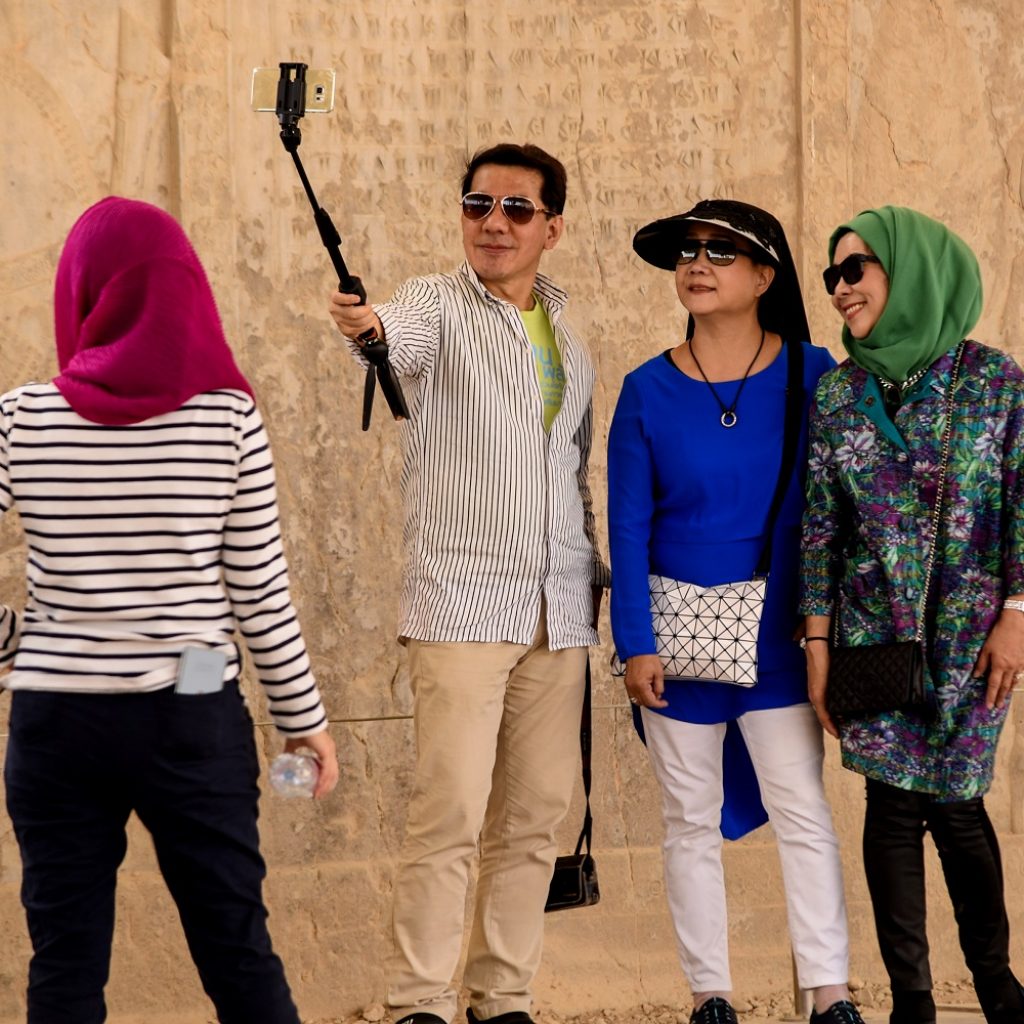 Head coverings
The biggest challenge that you'll encounter is keeping your scarf on. Silk scarves aren't much use, as they tend to slip off; the only way to make them work is to tie them under the chin babushka-style. Wool can work, but not if it's too fine and slippery. Your best bet is textured cotton, which tends to adhere to hair more effectively and slips less. Make sure that your scarf is wide enough to cover all of your hair, and long enough to be able to throw over your shoulders as an anchoring device. Practice before you leave home or just look at the photos we uploaded on how to wear in Iran.
Some travellers wear a thick elasticised headband and fasten their scarves to it with safety or bobby pins, ensuring that their scarf doesn't slip – this can work well with silk and fine cotton, so is worth considering if you are travelling here over summer and want to wear something light. Bring the band with you, as we've never seen them in Iranian shops.
At the time of writing, local fashionistas were wearing their scarves as high and as far back on their heads as possible. This is relatively easy to do if you have long hair (the scarf is draped over a high ponytail or bun, which anchors it), but it's impossible for those with shorter hairstyles.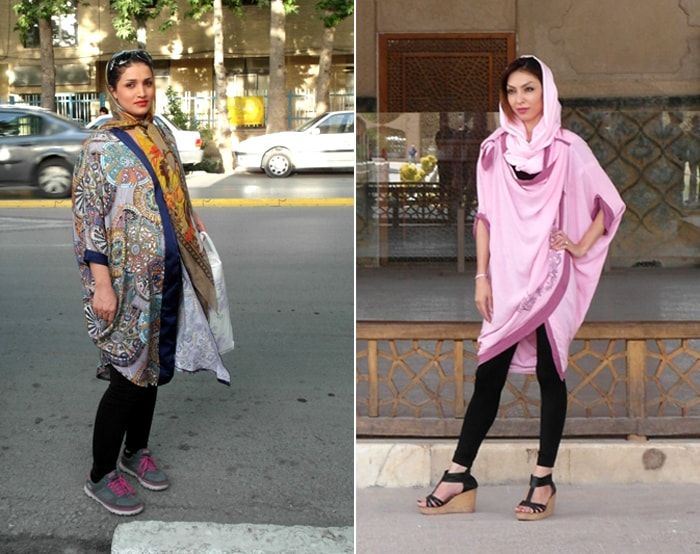 Manteaus
The word 'manteau' has a fashionable ring to it, and most of the local versions are now quite modern and in a good design, again, you see them tighter and shorter in big cities and you may find then ugly sacks in smaller towns. The majority are made from polyester (ghastly in summer) or cheap cotton. The trench-coat style is more attractive (and is the most popular version for fashion-conscious Iranian women), but it can be hot and uncomfortable – remember that your manteau will need to stay on in restaurants, cinemas, shops and other interior public spaces.
We have found that loose-fitting cardigans going down to the mid-thigh are the most comfortable form of outerwear. These can be worn over T-shirts or jumpers (sweaters) and are both modest and attractive. Bring them from home – they're hard to source in Iran. In summer, you'll need to wear something light – long peasant blouses and tunics made with natural fibres work well, as do shalwar kameez, a long shirt or tunic worn over baggy pants. If you're coming overland from India or Pakistan you'll have plenty of opportunities to purchase these along your journey.
All manteaus are worn over trousers; jeans are perfectly acceptable. You can also wear long skirts to cover down to your ankles [we saw a number of Asian tourists in Iran], with long sleeve not so tight blouse and a head scarf.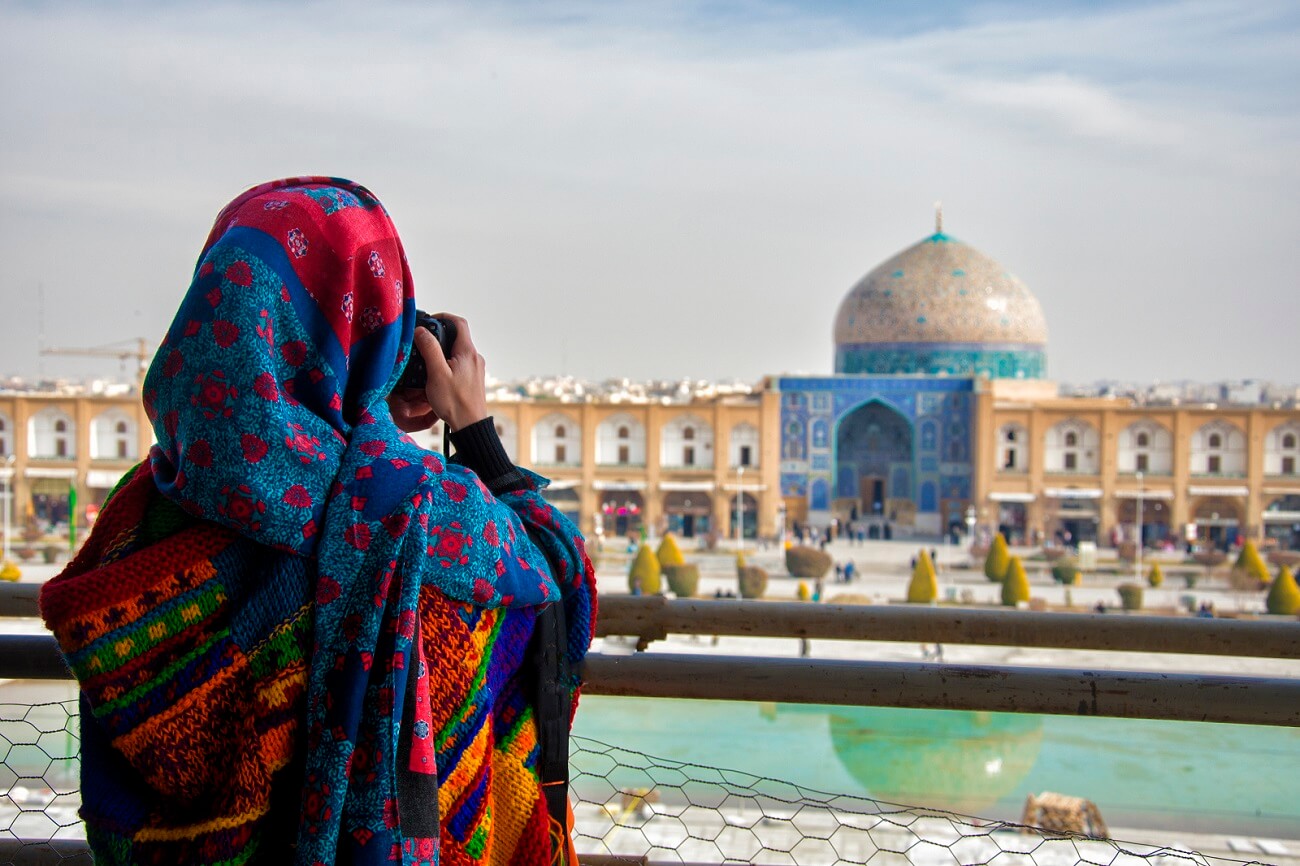 Chadors
As a tourist, don't even think about it. The only times when foreign women must wear a chador are when visiting important shrines. In these instances, the chadors can almost always be borrowed onsite.
How Should I Behave?
Half-truths and stereotypes about women exist on both sides of the cultural divide: some Westerners assume that all Iranian women are black-cloaked, repressed victims, while some Iranians, influenced by foreign movies and media, see Western women as 'easy' and immoral. When in Iran, be aware that some males who – influenced by aforementioned stereotype – will try to get closer to you, particularly if you are travelling solo. The best way to prevent this happening is to be polite but not overlyfriendly in your dealings with the local males. If you need advice or directions, approach women first. Younger ones are more likely to speak English. Nothing to worry at all…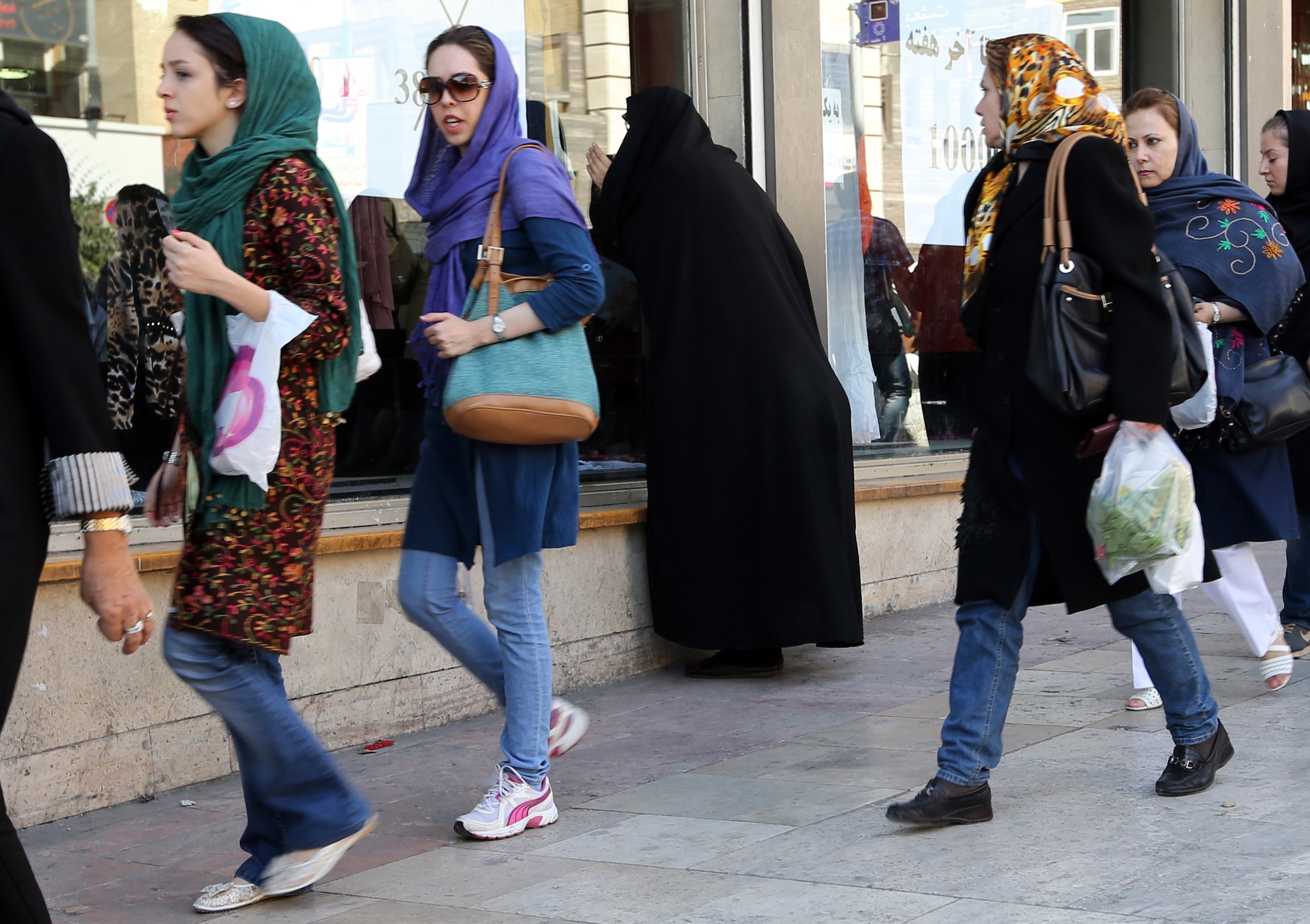 Most Iranian women only travel with their fathers, brothers and husbands, so Western women travelling by themselves or with male friends may be considered as being of dubious moral standing. Be aware of this and be careful not to break the following local conventions:
In restaurants and teahouses, head to the separate areas set aside for women and families where these exist. If you are by yourself you can also enter the teahouses. On city buses, use the women's entrance in the middle of the bus and sit at the back with the other women.
On intercity buses you can sit in any part of the bus, but you should always try to sit next to a woman (it's OK to sit next to a Western male you are travelling with).
Don't shake hands with Iranian men unless they initiate this. Instead, place your hand over your heart as a greeting.
Will I be Safe?
Violence against foreign women is almost unheard of in Iran, even if the odd grope in a taxis isn't (consider yourself warned). We rarely hear about instances of misusing and an assault, again – if travelling solo you may be safer to use tour guides, steer clear of teahouses and avoid budget hotels where Iranian or migrant workers stay (eg mosaferkhanehs).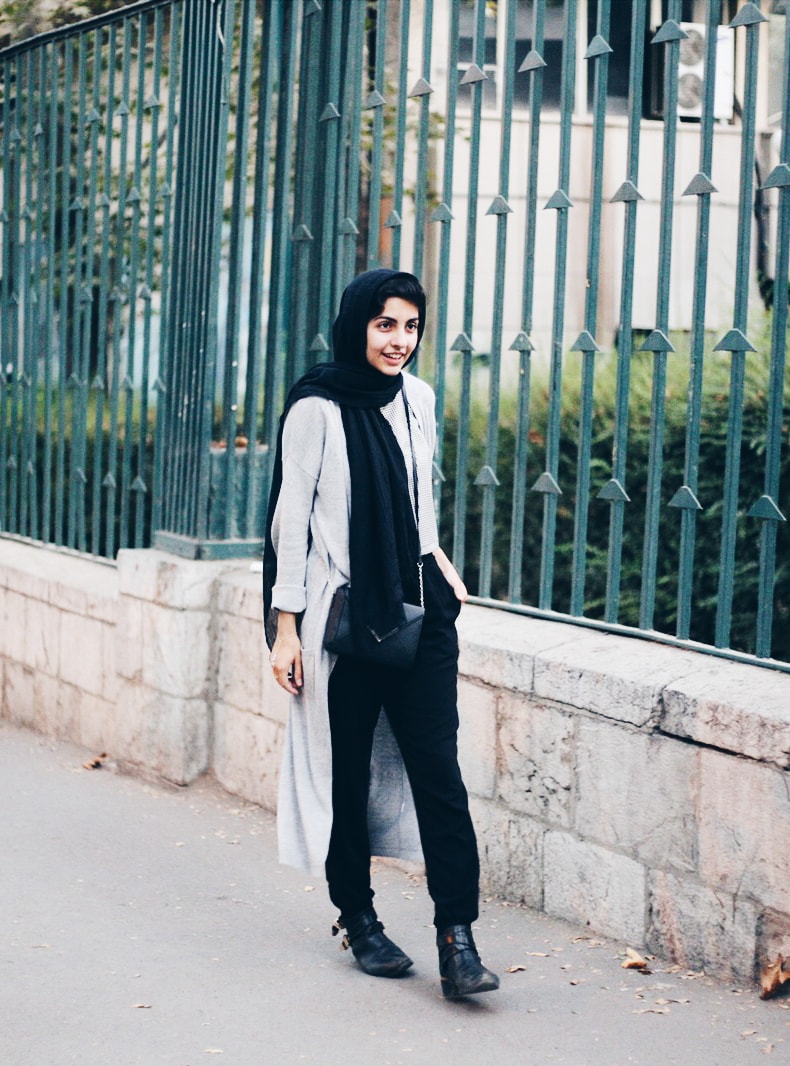 What Should I Bring?
If you use tampons, take enough to last your whole trip. They're expensive and very hard to find. Sanitary pads are widely available at any phramacirs. It's also handy to take some plastic bags for carrying out your toilet paper, tampons and pads from toilets that don't have rubbish bins.
0